Wool Dryer Balls, at a Glance !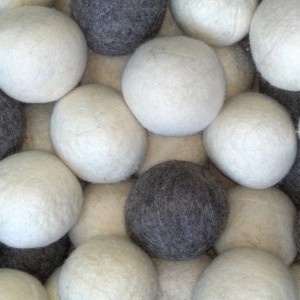 Different Colors, same potential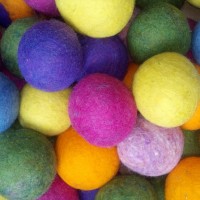 Pure White Wool Dryer Balls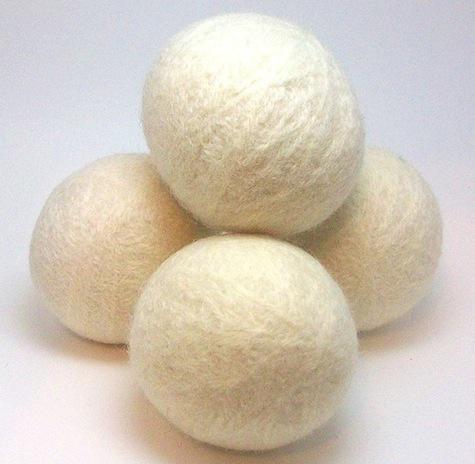 Forget your dryer sheets that cost you more & start using our Wool Dryer Balls !

Wool Dryer Balls are the natural alternatives to your dryer sheets. Replace your Dryer Sheets with our natural and budget friendly Wool Dryer Balls. Our Wool Dryer Balls are made from New Zealand wools. It reduces the drying time by almost 25% and is economical at the same time. If you are a wholesale importer who want to source Wool Dryer Balls, then your search has just ended. Our manufacturing capacity is 200,000 balls/month, to cut it short. Our Wool Dryer Balls come in two different sizes, Small and Large. The small one weighs 60 grams and the large one weighs 100 grams.
Let us know your wholesale order quantity and we will give you the best quote possible. Our MOQ is 1000 pieces.
Packaging & Private Labeling
We have different packaging options for Wool Dryer Balls. We also offer private labeling service. We do the packing in cotton bags with your artwork/matter printed. Also, we can pack the wool balls in boxes, normally 6 pieces/box and 8 pieces/box.
Our wool dryer balls.....

– Made from 100% New Zealand wool
- Handmade in Nepal/Kathmandu
– Comes in different colors
– Upto 100 loads of washes
- Economical & 100 % Natural
- Hypoallergenic
Using Wool Dryer Balls
- Toss the wool dryer balls into your dryer so they can soften and dry laundry faster.
- You may also experience fewer wrinkles, less static electricity and even pet hair extraction from laundry.
- Replace your chemical fabric softeners. Simply use our wool dryer balls.
- Softeners limit moisture absorption by leaving chemical wax residue on your clothing, towels, and cloth diapers.