Lokta (Daphne Papyracea) Plant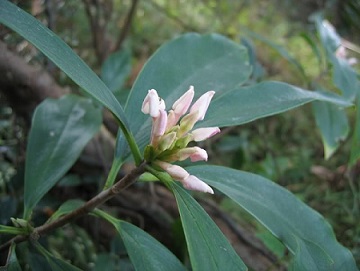 Lokta Paper Drying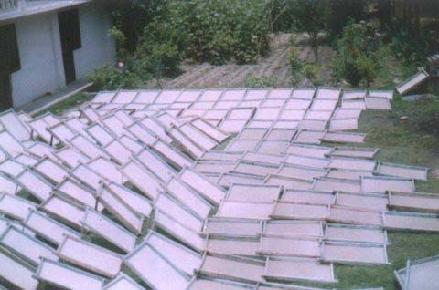 Lokta Paper Sheets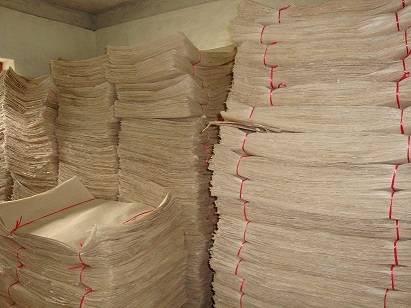 What is Lokta ?

Lokta botanically known as Daphne Bhoula or Daphne Papyracea, is an indegenous plant of Nepal. It is found at the altitude of 6500 feet to 9500 feet from the sea level. The bark of the Lokta is used as raw materials for the purpose of making since ages. Lokta plant is harvested by cutting its stem at ground level without destroying the main root. Lokta regenerates naturally and normally takes 2 to 3 years of time. Hence, there is no adverse effect on the forest ecology. The plant has an amazing regenerating power. The plant regenerates from the place where its been cut off. The plants are harvested without destroying the main root, therefore its a sustainable harvest.

PROCESSING OF LOKTA

The processing of Lokta is an important phase. The bark of the Lokta plant is cleaned and then soaked in water for several hours before it is ready for the paper manufacturing process.
Why Lokta Paper and Lokta Paper Made Bags?

Lokta is a shrub that regenerates itself in every 5-6 years. Using Lokta Paper saves forest ecology. To cut short, you are saving trees.
Lokta Paper lasts longer. Its best known for its durability. If you knew, all the old mauscripts and valuable historical scripts were written on this paper.
We suggest our clients to go for Lokta Paper & Bags for the best eco freindly packaging options. We deal with Lokta Paper & Packaging Bags made from Lokta. Eco Products just cannot do without eco friendly packaging right?
We manufacture Lokta Paper Packaging bags for almost any product. Let us know your product and or your requirement and we will give you the best quote.
Lokta Paper Packing Bags - Gallery