Largest Human Flag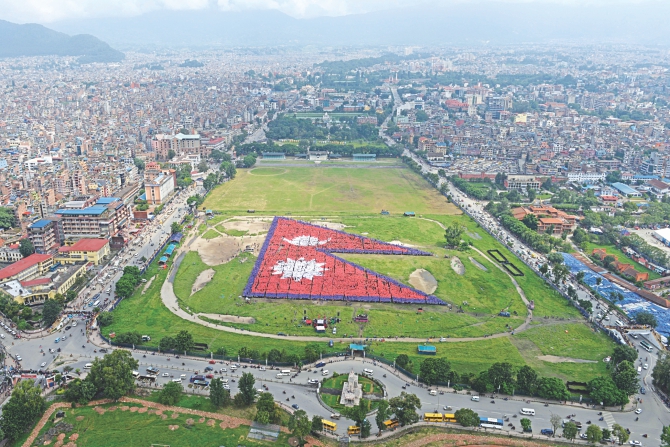 Syambhunath Temple/Kathmandu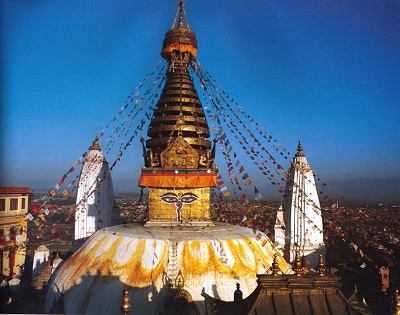 Kumari - The Living Goddess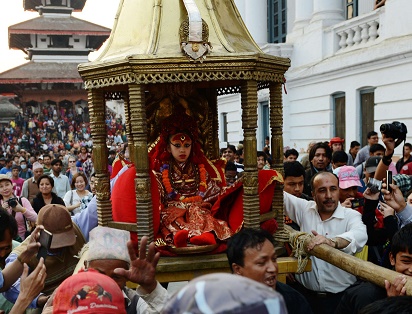 10 Interesting Facts about Nepal that will change your mind about what you think of Nepal !
This might seem an out of topic content for many of us, because its an official website of an export company. But we really feel proud and immense pleasure to write down some of these amazing facts about Nepal. These facts are really mind blowing and you will simply enjoy reading it.
Nepal has been understood as a poor and small country but then its not said that we are the 95th largest country in the world (total countries 204). We are no small, we are also the 5th largest country in South Asia.
The only flag that's not square or rectangular in shape !
Nepal is the only county in the world with a triangular flag (not square or rectangular in shape). Nepal's flag is a well calculated mathematical flag. The size, dimension and everything about it is well defined in the constitution of Nepal.
Nepal does not celebrate an independence day !
Nepal does not have an independent day because Nepal was never colonized. Nepal is the only country in the world that Was never under Any Foreign Invasion. Nepal is also the oldest country in South Asia.
Nepal bags the Guiness World Record for the largest human flag made ever.
The world's highest peak, the Mount Everest lies in Nepal. Nepal is a home to 8 of the 10 highest peaks in the World. We are not saying, the land of Himalayas just for the sake of saying it.
Nepal is a home to about 123 different mother tongues and around 80 ethnic groups practising their own culture and religions. The interesting part? The interesting part is that Nepal has not gone through any violence or bloodshed in the name of religion and culture till date.
Did you know the last monarch of the World was from Nepal? Yes, Nepal has seen some radical political movements in the last few decades and is the young republic in the World. Though, South Sudan became the newest republic leaving Nepal behind.
The only Living Goddess in the World !
The literal meaning of Kumari is Virgin. In Nepal these kumari, or "living goddesses," are pre-pubescent girls considered to be the earthly manifestations of divine female energy, incarnations of the goddess known as Taleju, the Nepalese name for Durga.
Spiny Babbler is the bird found only in Nepal. You cannot find this bird elsewere.
Kathmandu, the capital city of Nepal is the only city in world that has the maximum number of World Heritages (in a single city), listed by UNESCO