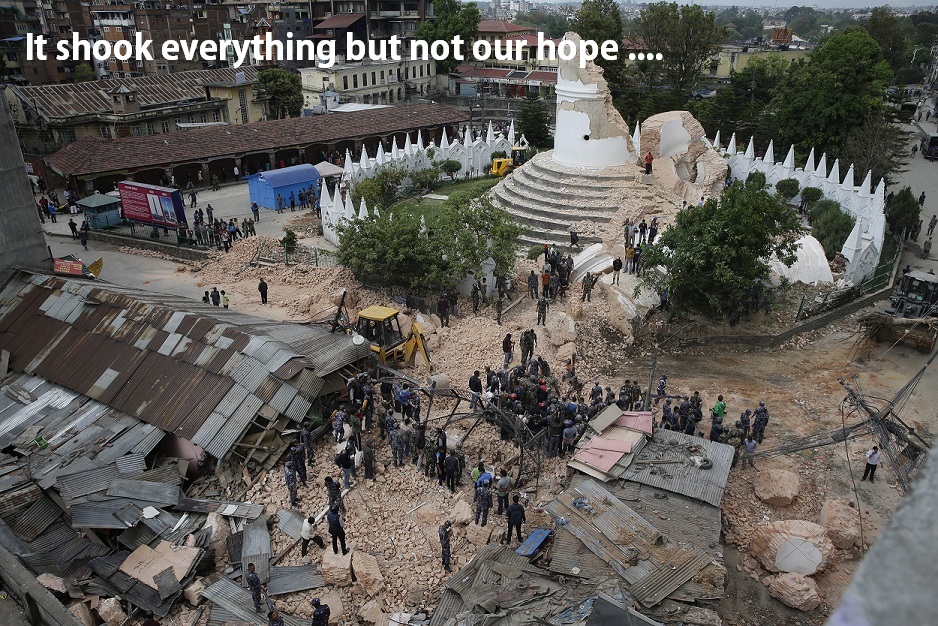 A strong (7.8) earthquake hit Nepal in the area near Barpak, a mountain village between capital Kathmandu and tourist town Pokhara. The earthquake was followed by many powerful aftershocks and a new earthquake (6.7) hit Nepal on Sunday April 26. The earthquakes caused extensive damage to buildings and thousands of deaths and injuries and was even felt in Pakistan, India and Bangladesh. Many (historic) buildings collapsed, temples have been ruined, roads destroyed. Nearly 8000 deaths in Nepal and tens of deaths in India & Tibet. The quake was followed by more than 200 aftershocks and another huge earthquake (7.3) on May 12.
More than 8,500 people lost their lives and with most of the UNESCO World Heritage Sites, we've also lost our iconic Dharahara Tower.
At this horrifying time, we urge all of our business partners and stakeholders to hold our hands strong and help us rebuild Nepal so that it can stand on its feet once again. Please feel free to let us know if you have any plans in mind so that you can contribute in rebuilding Nepal and we will discuss it. We also pray for all the innocent soul who've lost their lives and want to assure ourselves and everyone that we will be contributing in building a prosperous and beautiful Nepal, the way it was before ! We have lost almost everything but not hope ! Together we can !
- Wild Organic Team